BINDER 3-RING SLANT 11" X 8.5"
BINDER 3-RING SLANT 11" X 8.5"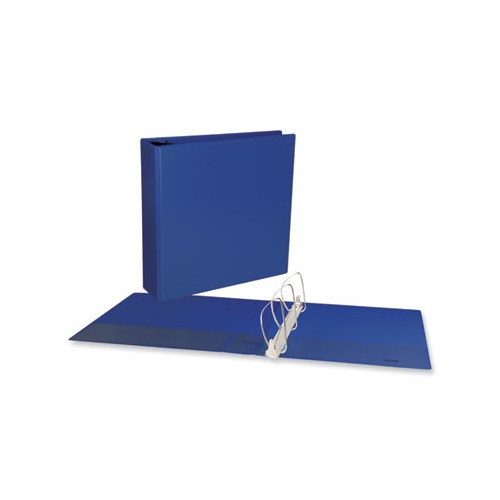 Neatly store and access your filing documents with standard view binders. Slanted D-rings allow smooth page turning and hold more documents than the same-size, round rings. Open and close triggers provide fast, nearly effortless access to single sheets. The oversized, transparent, panels provide endless customization options. The view binders cover tabbed dividers, sheet protectors, and other organization accessories. Interior includes two pockets for convenient access to single pages and reference materials. Constructed with nonstick, archival-safe material thats designed to prevent ink from being lifted off printed pages. Binder Type: Ring Binder Style: View Binder Size Capacity: 2" Binder Sheet Capacity: 480. Green : PVC free.