BOOST GLUCOSE CONTROL
12452102
MFG #: 4390011642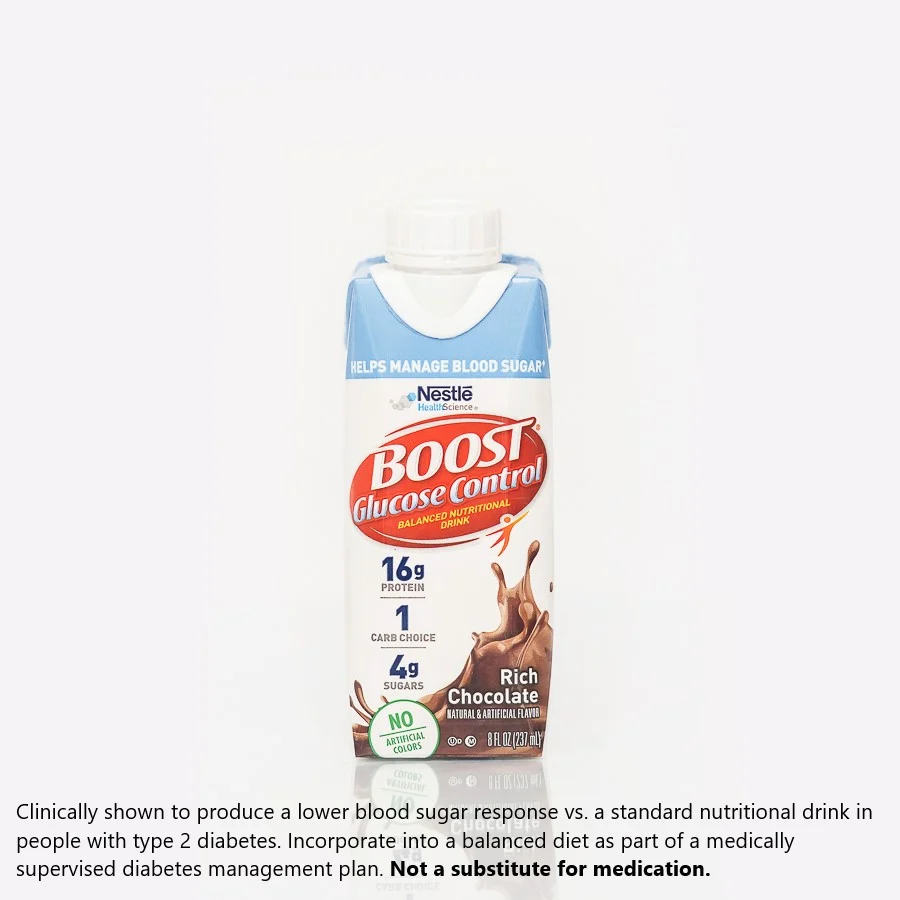 Getting more out of life is important to you. And we're here to help. BOOST Glucose Control® nutritional drink is clinically shown to produce a lower blood sugar response versus a standard nutritional drink in people with type 2 diabetes.*
Convenient & ready-to-drink, it's a delicious way to help you get the nourishment you need to help keep you going strong. 
*Incorporate into a balanced diet as part of a medically supervised diabetes management plan. Not a substitute for medication.
Halal
Kosher
Gluten Free
Suitable for Lactose Intolerance. (Not for individuals with galactosemia)