BRIEFS ABRI-FORM PREMIUM M4
BRIEFS ABRI-FORM PREMIUM M4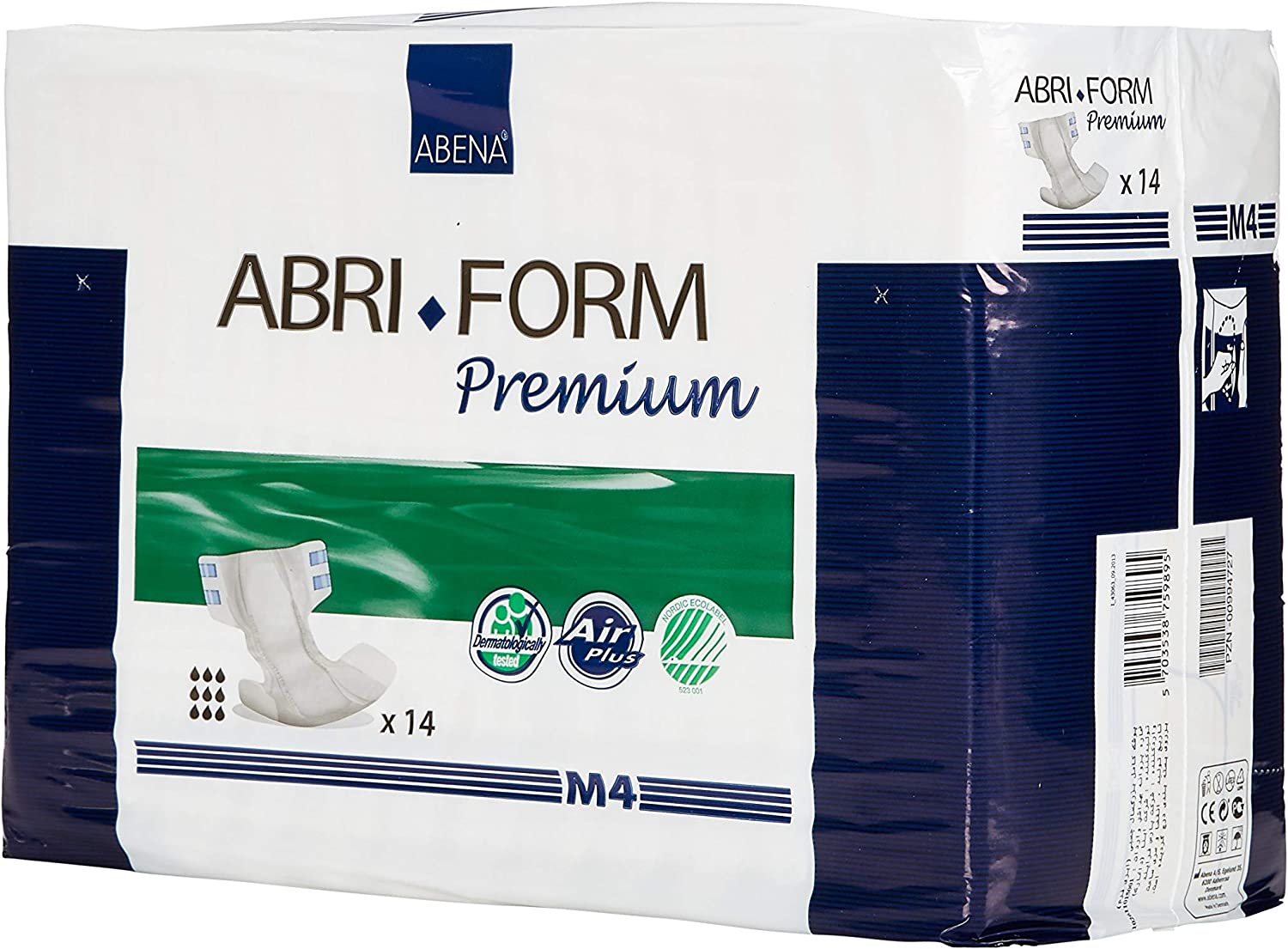 Size: Medium 27" to 43" Waist. Packaged BG/14
Non-woven sidepanels made from soft and breathable material, which provide a high level of security and holds the pad in place.
Flexible tapes ensures the best combination of comfort and security, even during physical activities.
Ultimate leakage protection with barriers extended right to the edge, and built-in cross barrier at the rear.
Abri-Form is a complete range of all-in-one briefs for moderate to heavy incontinence. Designed to give optimum leakage security and are particularly suitable for highly demanding situations.